With academic partners, Good Dog conducts vital research to assess the efficacy of using therapy dogs to help specific populations. Our findings are shared with medical scholars, human-animal interaction organizations, and the National Institutes of Health. Completed studies, including peer-reviewed journal and news coverage, are overviewed below.
Supporting Cancer Patients in Treatment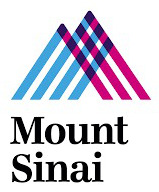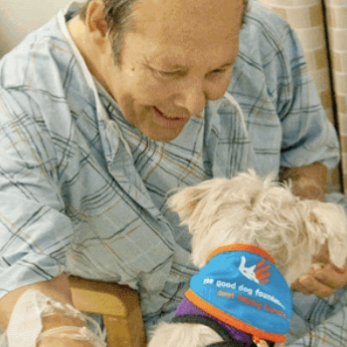 REVIEW / DOWNLOAD ARTICLES
Good Dog and Mount Sinai Medical Center New York partnered on a study, underwritten by Pfizer/Zoetis, to assess therapy dog benefits for patients being treated for advanced throat and neck cancers. Findings, published in the Journal of Community and Supportive Oncology (2015), and widely disseminated by news media, proved that patients who spend time with therapy dogs during combined radiation / chemotherapy experienced significantly improved emotional and social wellbeing versus a control group.
Yale University Innovative Interactions Lab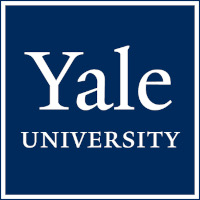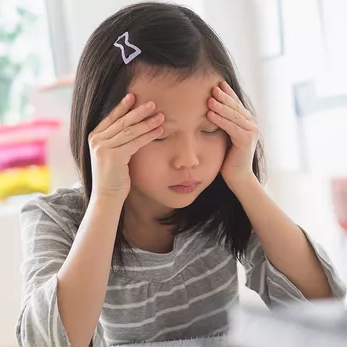 REVIEW / DOWNLOAD ARTICLES
This was the first study of its kind to see if therapy dogs could help children recover from stress. Good Dog contributed study design guidance and therapy dog teams. The Journal of Clinical Child and Adolescent Psychology (Fall 2018) reported that the study proved that dogs, by themselves, can improve children's mood and ability to cope with anxiety. Of enormous consequence is the finding that "inter- actions with animals represent a promising way to reduce the burden of childhood mental illness on a large scale."
Pace University Department of Criminal Justice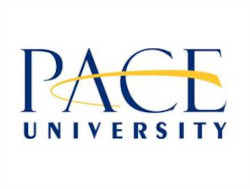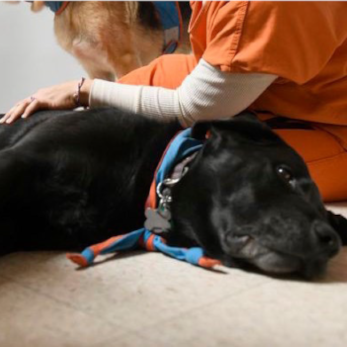 REVIEW / DOWNLOAD ARTICLES
Pace University, working closely with Good Dog, designed a multi-year pilot to see if specially trained therapy dog teams could help female in– mates learn parenting skills. The U.S. houses a third of the world's fe– male inmates, and 70% have minor children. Imprisonment severs the mother-child bond causing trauma. Children of inmates are six times more likely to offend and be imprisoned than the general population. Prelim– inary findings, published in Corrections Today (May/June 2018) and the Journal of Prison Education and Reentry (Dec. 2018), show PPP is on track to being a positive, cost-effective, scalable option for mitigating the national prison health crisis.
University of Pennsylvania School of Veterinary Medicine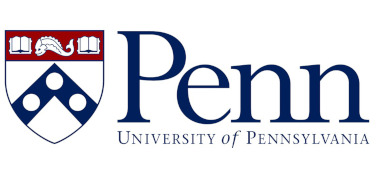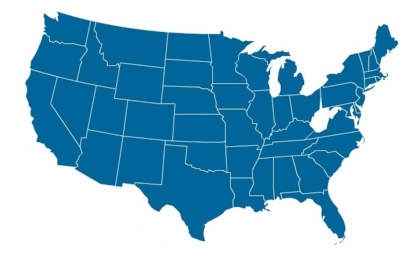 REVIEW / DOWNLOAD ARTICLE
This year-long survey and analysis is the first-ever national assessment of therapy dog training and fielding methods – a prelude to developing national standards. Funded by Mars Petcare, Good Dog initiated the study and was a member of its design and advisory committee. Find– ings were published in Frontiers in Veterinary Science (Feb 2020).
CAPS (Child Abuse Prevention Services)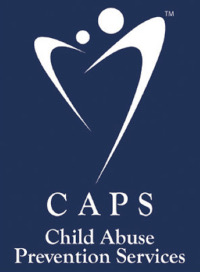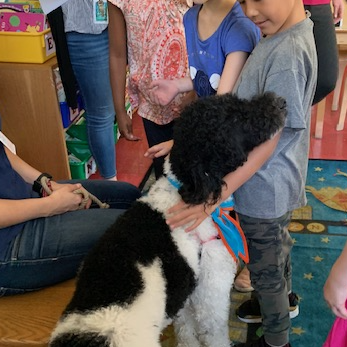 Good Dog and CAPS designed a pilot to test the efficacy of using specially trained therapy dog teams as part of a three-day, in-school workshop (Safety Rules!). Goal: Teach 2nd graders to recognize, avoid and report inappropriate or abusive behavior. The therapy dogs provided an island of emotional safety to ease discussion of a difficult topic and served as avatars for kids striving to understand what's needed to be healthy and safe at home and elsewhere.