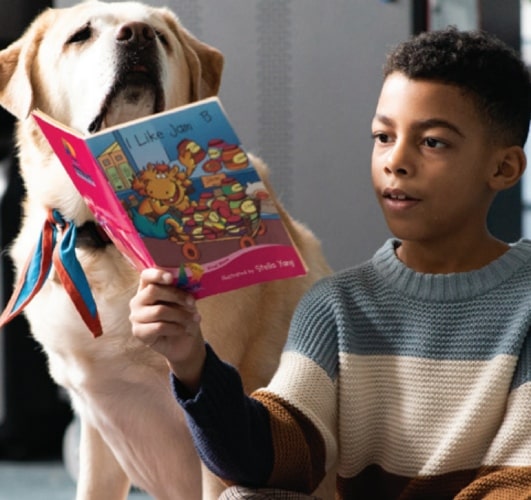 Professional Certification for
Educators (K-12)
Good Dog Professional Certification for Educators (K-12) teaches a human handler and their dog how to be a team in a professional setting (a school). Once certified, you can responsibly provide Animal Assisted Intervention (AAI) for educational and counseling purposes. This course includes:
Six hours of required training, consisting of 2-hour classes held once a week over a three week period during school hours. Missing a class is not permitted.
Post-session trainer notes, customized for you and your dog to practice between each training class.
A shadow visit / individualized practicum counsel via Zoom.
Initial consultation with school administration to prepare your campus for a therapy dog,
including steps needed for dog / student safety; plus follow-up counsel by phone or Zoom, as needed, during the first semester.
This is a group training course for school districts where up to 10 approved dog-human candidates enroll together. Group training is essential for ensuring dog behavior skills required in school environments. Contact Good Dog's Director of Training to see how we can work with your school district.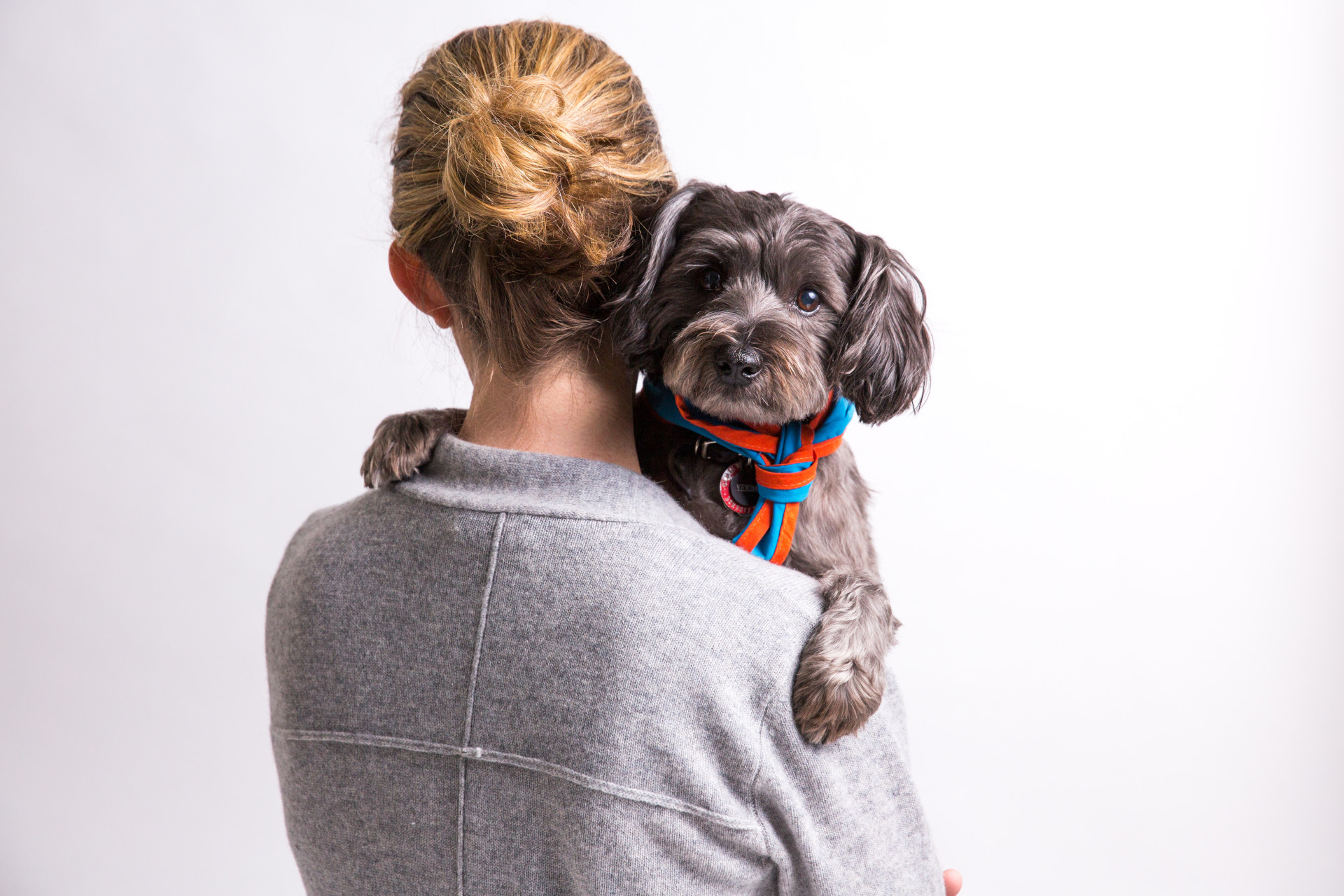 During class sessions, you will work on the following:

Managing the dog's interactions with students and working with students who might be wary of dogs.

Desensitizing dogs to school-specific distractions and stressors.

Testing the dogs to ensure they will be able to comfortably and happily handle the unpredictability of
children in a school setting, and working to desensitize and counter-condition them when necessary.
Bonus Opportunity (No Additional Cost)
By taking this course, you and your dog can be designated a Certified Good Dog Volunteer Team. This lets you volunteer to help a wide variety of people: patients in hospitals, residents of long-term care facilities, at-risk youth, veterans with PTSD, kids in reading programs, etc. Good Dog schedules volunteer work per your avail-ability and location and provides liability insurance.
To Be a Candidate for this Program
Have mastered basic obedience skills, including Sit, Stay, Down, and Leave It.
Walk politely on a loose leash on a flat collar or harness, and may not jump to greet people.
Be at least one year old and have lived with their current owner for at least 4 months.
The following behaviors will disqualify your dog from therapy work:
Aggression towards humans or dogs (including resource guarding)
Marked signs of fearfulness or shyness
Lack of house training skills
Uncontrollable hyperactivity (excessive barking, jumping, licking, pawing, etc.)
Medical concerns (advanced age, fatigue, stiffness, excessive panting, signs of discomfort, etc.)
Human handlers must not display any of the following:
Rough or abusive handling of their dog
Unwillingness to adhere to on-time, fully attentive attendance at Good Dog training classes or to complete homework or follow trainer instructions
Unwillingness to follow policies and procedures established by your school or by Good Dog's partner facilities (if you are opting also to be a Good Dog volunteer)
Handlers must be professionally employed legal owners or live with their dog.
Contact below to see how we can work with your school / district. Once a district-wide agreement is in place:

Each candidate dog-human team completes an online application.

Your application will be reviewed by a Good Dog trainer. If accepted, you and your dog
will be invited for an in-person evaluation.

During the evaluation, the trainer will observe your dog's obedience skills, temperament,
sociability with humans and other dogs, as well as its relationship with you.

After the evaluation, our trainer will determine if you and your dog are appropriate
candidates for our Professional Certification for Educators (K-12) course.

Once a sufficient group of candidates is approved for training, a course of classes will be scheduled.
Fees Per Dog / Human Team
$ 0    Online application
$20   Pre-Class In-Person Evaluation
$875 Good Dog Certification Course and Practicum
$425 Initial and follow-up consultation for school administration, one semester
$125 Annual Re-Evaluation and Re-Certification, with correctives, as needed